Volttic provide all type of electric vehicle charging station solution in India for home ,around cities and highways application. Our solution include cloud base CMS & Mobile app for Electric Vehicle Charging stations.
Volttic Electric Vehicle Charging solution comes with Bharat AC01 Charger & Bharat DC01 Charger as per Indian Government approved standards.We have DC Fast Charger with CCS2, CHAdeMo & GB/T Standard.
Experience Efficient & Safe way to Charge your EVs with Volttic Charging Solutions.
AC Chargers
Volttic is leading AC slow charging solution provided with all KW ratings.
Volttic provide all type of AC charging solutions for home charging, work place charging & office charging.
Bharat AC01 (3 X3.3 KW)
Type 2 AC Chargers from 3.3 KW to 22 KW
OCPP 1.6 compliant EV chargers with cloud connectivity. Complete integrated solutions for monitoring & billing purpose.
Our solution best suited for community , housing societies, RWAs and other residential places.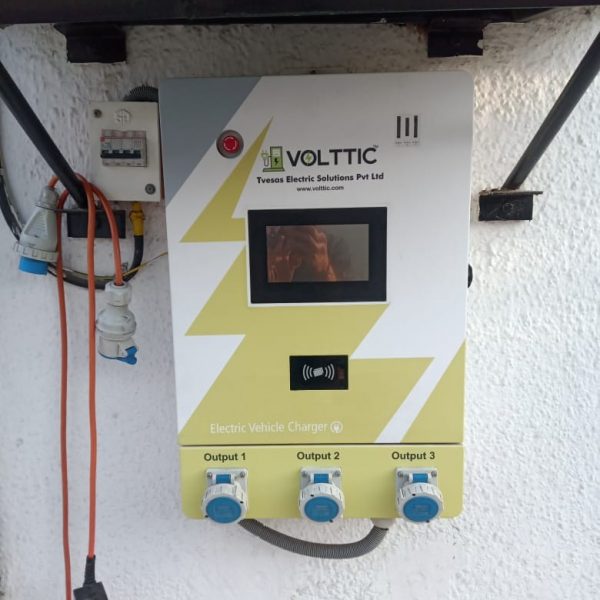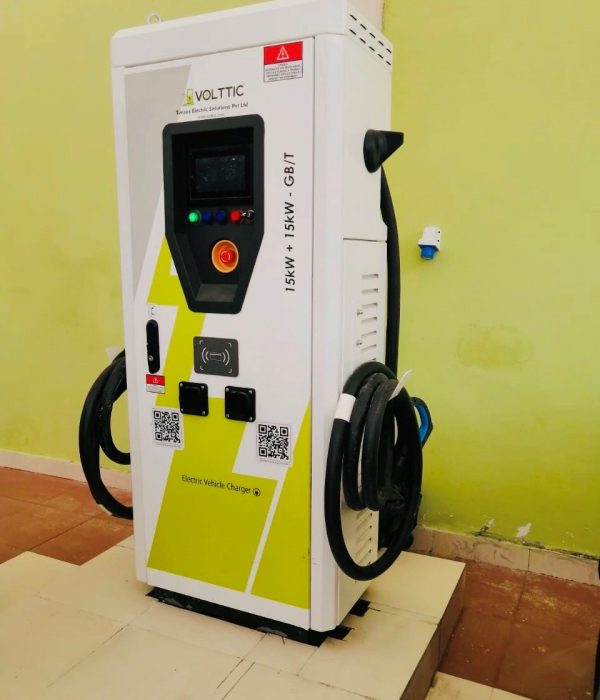 DC Fast Chargers
Volttic provide all type of DC fast chargers ranging from 15 KW to 150 KW.
Our DC fast chargers include Bharat DC01 , CCS2, CHAdeMo & GBT standard based chargers.
Bharat DC01 – 15 KW & 30 KW
CCS2 & CHAdeMO- 25 KW,50 KW,100 KW & 150 KW
All chargers are OCPP 1.6 compliant and supporting backend feature for commercial EV charging operation.
We are leading EV Charging solutions provider in India for EV fleet charging & commercial public charging network.
Our DC fast chargers are available in single & double gun configuration as per business need.
CMS & Mobile App
Volttic also provide subscription base CMS software services to mobility service provider to operate their EV Charging business efficiently.
Volttic public charging app gives user to search & navigate nearest EV charging station and use charging services with booking , payment and other services.
Cloud base Charger management system best suited for commercial & private charging stations.
IOT based CMS gives you complete freedom to manage your charging station along with set your tariff to charge your customers.
Live monitoring, customized tariff, mange the clients and charging stations along with many advance features to run EV charging business very smoothly.